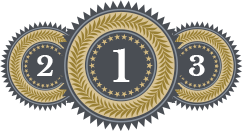 We have the training & experience to help you
We have the desire to work hard for a favorable result
We believe the client always comes first
MY PRACTICE AREAS
Criminal Law
Criminal law or penal law is the body of law that relates to crime. It regulates social conduct…
Personal Injury Law
Each situation is unique and during a stressful time when you need some one you can trust.
Immigration Law
Putting off for tomorrow what you can do today could hurt your immigration status in the future.
Employment Law
The Fair Labor Standards Act is a mandate of the Federal government that protects the rights of employees.
The Merchant Law Firm initially started out representing clients that were charged with serious criminal offenses. Putting trial experience received from the Harris County District Attorney's Office to work, we began helpingindividuals that were charged with everything from Driving While Intoxicated (DWI) all the way up to Capital Murder. Our legal team has represented clients everywhere from the State Courts in Texas to the Federal Courts of the United States (which included dismissals in the Southern District of New York in Manhattan and Eastern District of New York).
Over time, the firm also began representing those with immigration issues and labor law – helping people find solutions to problems when they otherwise did not know where to turn. Our clients have consistently seen justice served in these areas through gaining citizenship or being awarded damages in negotiation or trial.
Today, in a continued effort to help those in need, the firm is acceptingPersonal Injury cases. Our skilled attorneys are dedicated to helping clients navigate through the legal system when they're at their most vulnerable. Examples of these instances may include the consequences of a serious car crash, truck accident, wrongful death, or sexual abuse.
Through our combined knowledge of various areas of law, our staff of attorneys are here when you need us. Give us a call now for a free consultation and let us tell you how we can help.
Why Us?
Here at The Merchant Law Firm, we believe the key to successful litigation is through beginning with a strong foundation. We work closely with our network of private investigators, doctors, mental health professionals, and other experts to uncover exculpatory evidence, examine alternative theories, and explore mitigating factors. When it comes to success, we leave no stone unturned.
Contact us today regarding your case.
"Every mountain top is within reach if you just keep climbing."
REQUEST A FREE CONSULTATION
Fill out the form below to recieve a free and confidential intial consultation.